So, one of the things I decided to finally get back to working on recently was the one minigame I have yet to beat–Hyper Vanguard Force IV. Or well, had yet to beat. I had decided to record my progress:

And of course after stopping the recording to work on getting enough for all the upgrades, I somehow managed to beat it on Normal and finally get the Aggressor title & forum badge: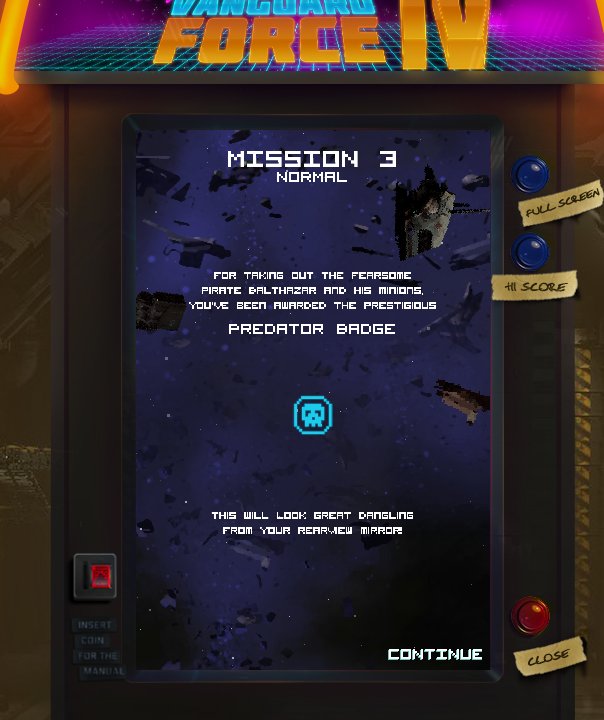 Apparently I only need to beat the last stage on Hyperpink to get the Apex Predator title & forum badge, but I might still try to get all of them and the achievements. Maybe I'll even try recording again today. For now, I've managed to beat each mission on Normal with all enemies defeated and only the first without taking any hull damage. I managed to beat the first stage on HyperPink as well, but have not managed to get any of the bonus medals for it…
Hyper Vanguard Force in generally is pretty hard for me–I'm not very good with these kind of games… I had a lot more fun with Into the Unknown: A Carrack & Her Crew and Orion Vault : A Loan in the 'Verse. I was especially proud with just how quickly I managed to finish the Carrack's minigame as exploring will be one of my number one things to do if you couldn't guess :P
I also still need to try and beat the Vanduul Swarm for the Aggressor title & forum badge… Maybe there are still people who need to play it too? I feel like it'd be a lot easier in a group…
Moving onto the Drake Buccaneer that was shown on the official twitter today…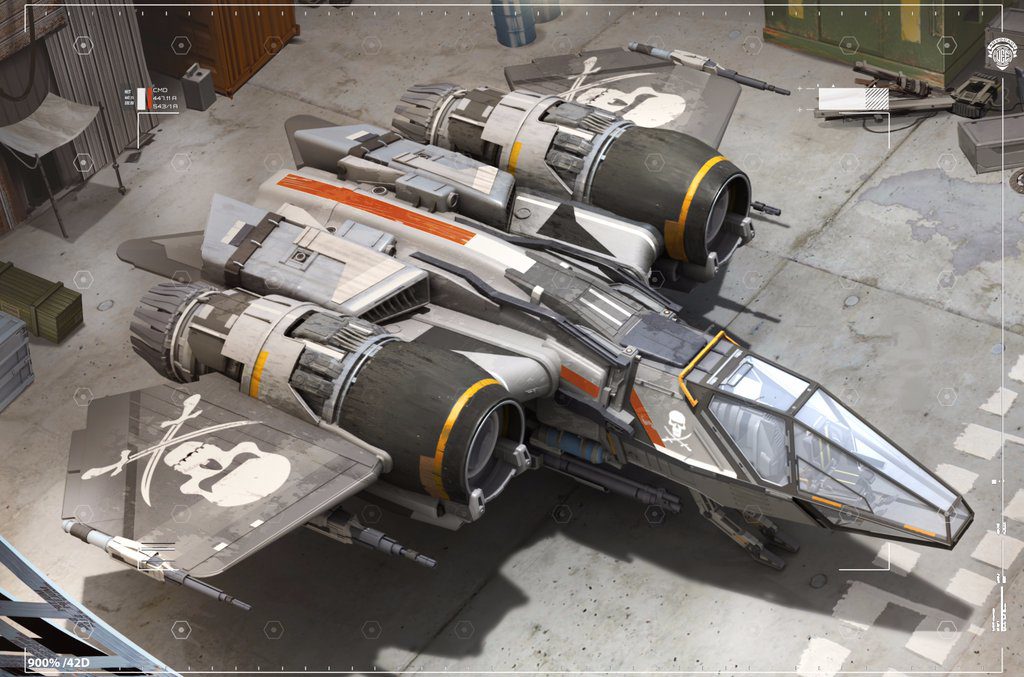 I actually really like it which I didn't expect. I think the design is really nice. The only thing I'm not too fond of is the decals (as I don't plan to do any kind of pirating)–I wonder if there will be variants for sale without those decals (similar to the multiple Cutlass designs?). I sure hope so.